Home
Relive the atmosphere of the Budapest Motor Festival 2016
---
Hundreds of thousands of Horse Power at HUNGEXPO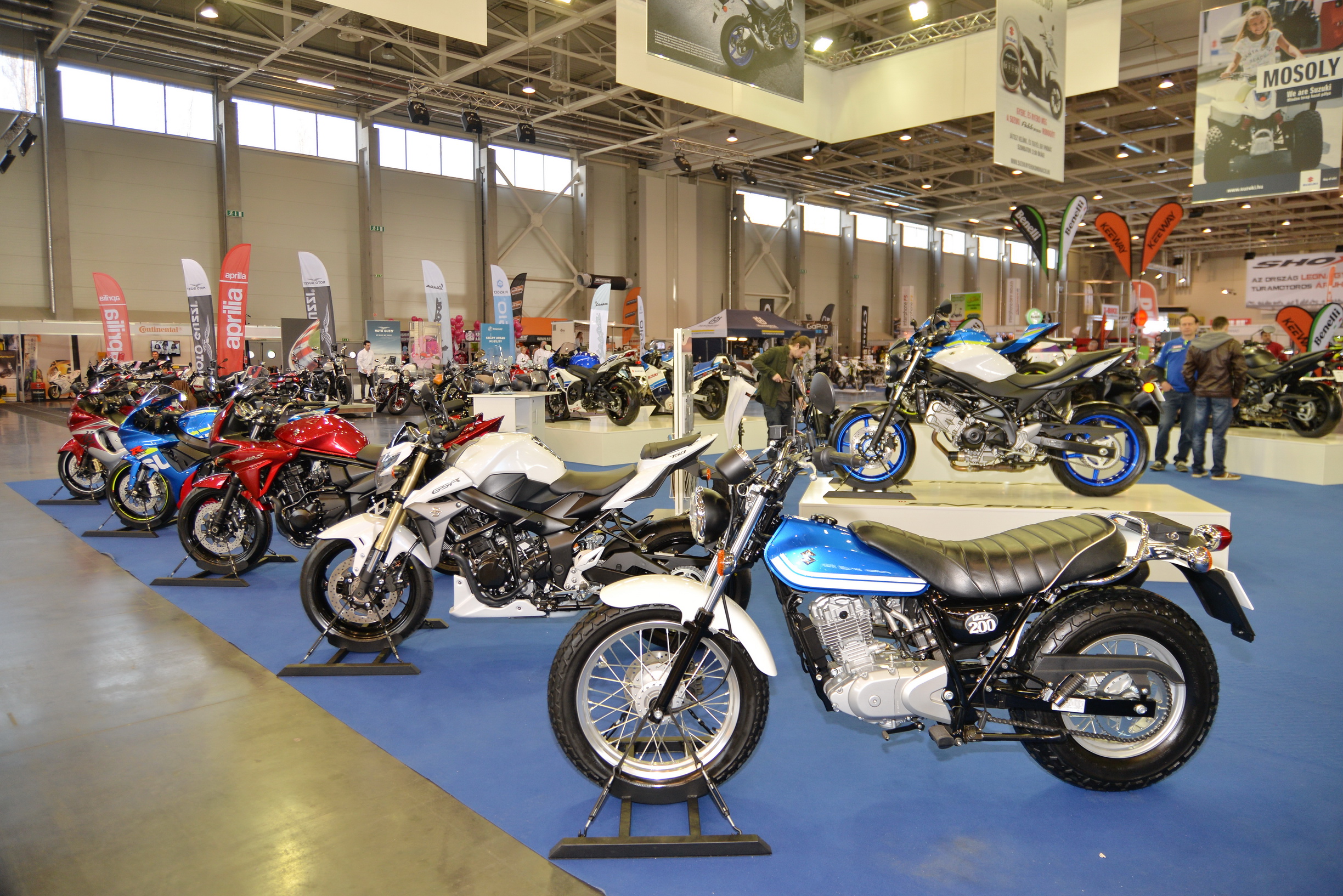 This year's Budapest Motor Festival and the Carstyling.hu Tuning Show broke records in every aspects of the event! The most significant motorcycle and car exhibition of Hungary was visited by more than 55.000 people between 18-20 March 2016 at HUNGEXPO Budapest Fair Centre. On Budapest Motor Festival 71 exhibitors presented several hundred bikes during the three days.
The importers and motorcycle manufacturers, the equipment, accessory, clothing producers and retailers presented their services and products in three pavilions and on the surrounding outdoor area of Budapest Motor Festival. On the event the visitors had the possibility to meet the product range of Aprilia, BMW, Ducati, Harley-Davidson, Honda, Husquarna, Kawasaki, Keeway, Moto Guzzi, Piaggio, Suzuki, Vespa and Yamaha. The new Honda Africa Twin and the completely renewed Suzuki SV650 made their debut on the exhibition as well. Also as a guest the only car in pavilion G was the Koenigsegg of Nimrod Energy Drink.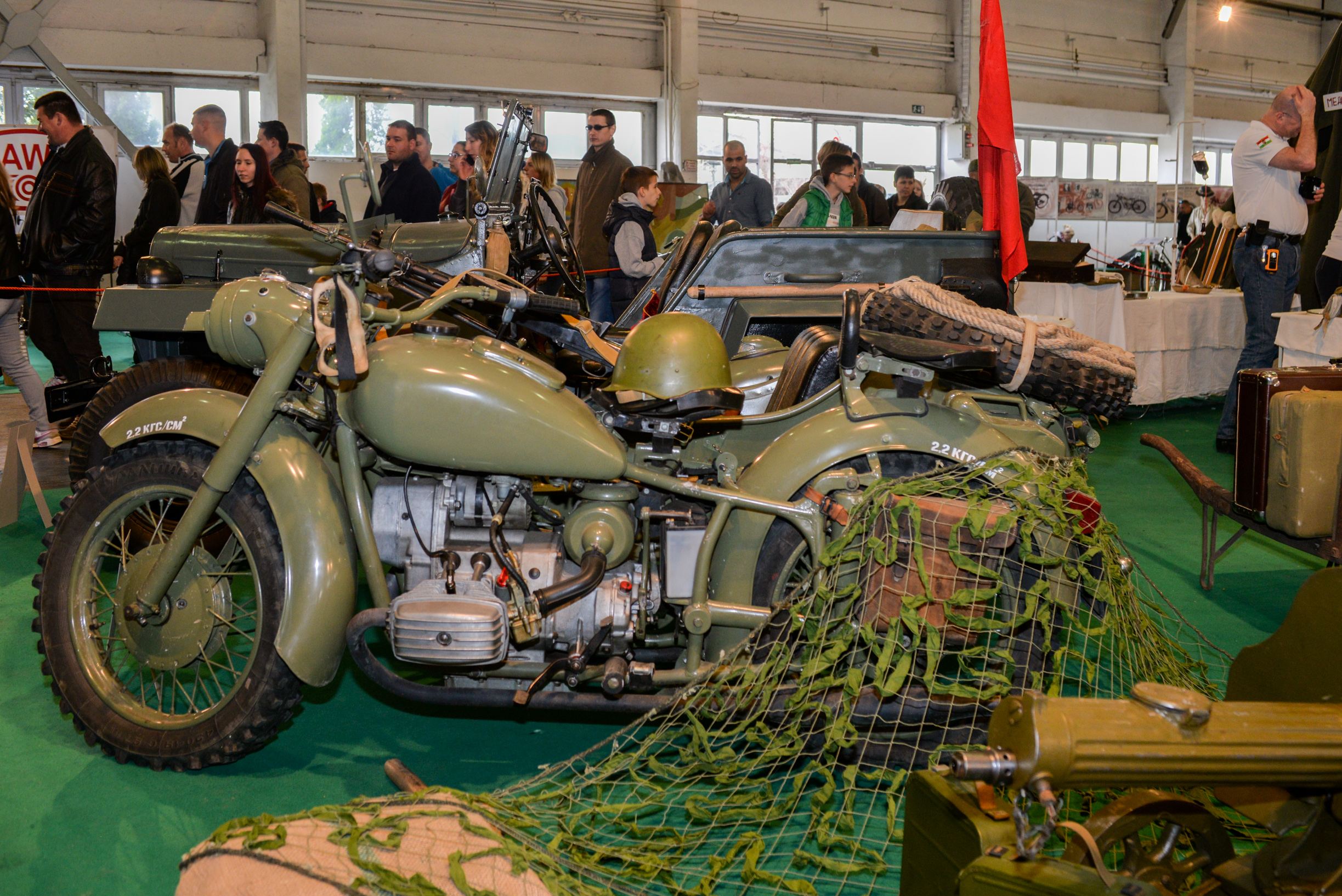 Next to the brand new bikes and equipment, the Rally of Custom-Built Motorbikes and Cars celebrated its 20th birthday in pavilion F. The growing number of custom bikes - almost 100 motorcycles were presented this year - shows to popularity of the event.
The Used Motorbike Fair and the novelty of the year, the Veteran Motorcycle Exhibition attracted a high number of visitors also. In pavilion C more the 150 veteran motorbike were presented, and for the first time seven Indian bike stayed at one place at one time on the exhibition. An other unique part of the event was the greatest Méray motorbike show in Hungary.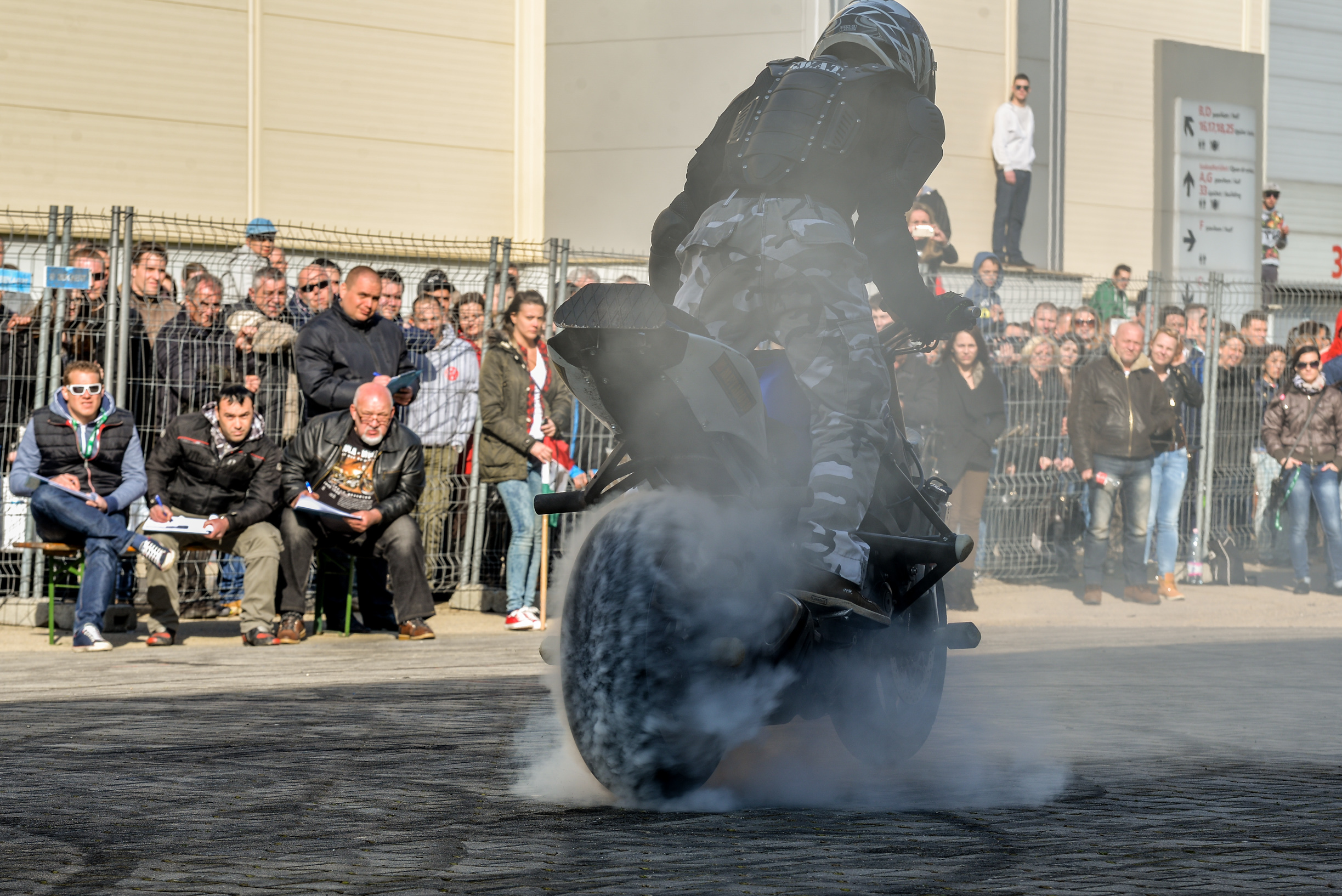 Amongst the outdoor event, the most popular was the first round of the Hungarian Stunt Riding Championship, held during the exhibition. The Freestyle Motocross Show is attracts a lot of visitors since the beginning, and as the part of the Tuning Show, the Hungarian Gymkhana Championship took place also.
Simultaneously with Budapest Motor Festival the Carstyling.hu Tuning Show awaited the visitors with hundreds of beautiful cars, races and shows. The "Hungarians in the World's Vehicle Manufacturing" exhibition also attracted a high number of visitors. In the Car Building Arena a BMW Z4 Roadster was rebuilt during the three days of the event, and it was raffled among the visitors as well as a FEIL diamond ring.